HYGIENIC-SANITARY MEASURES OF BESTPRICE HOTELS AGAINST COVID-19
RECEPTION
• We have established a maximum capacity for the reception area and the necessary measures to ensure distance between customer and employees.
• In the reception area we have hydroalcoholic gel and a protective screen on the counter.
• We disinfect the POS after each use.
• We clean the counter at least twice a day.
• We disinfect the keyboard, screen, telephone and other elements that we use at the reception at the beginning of each work shift.
• Room cards are kept in a container and disinfected every night.
FLOORS
• The Floor Department staff only access the rooms when the clients are not in them.
• The client may request upon arrival that the floor staff do not access their room during their stay.
• Personnel in the Flooring Department use personal protective equipment consisting of a mask and gloves.
• The hair dryer and hangers are disinfected at each exit.
• All the most contact elements receive an extra cleaning and disinfection (knobs, taps, controls, etc…).
• All the clothes in the rooms are washed at a temperature of + 60cº
• Cleaning of surfaces with special disinfectant products.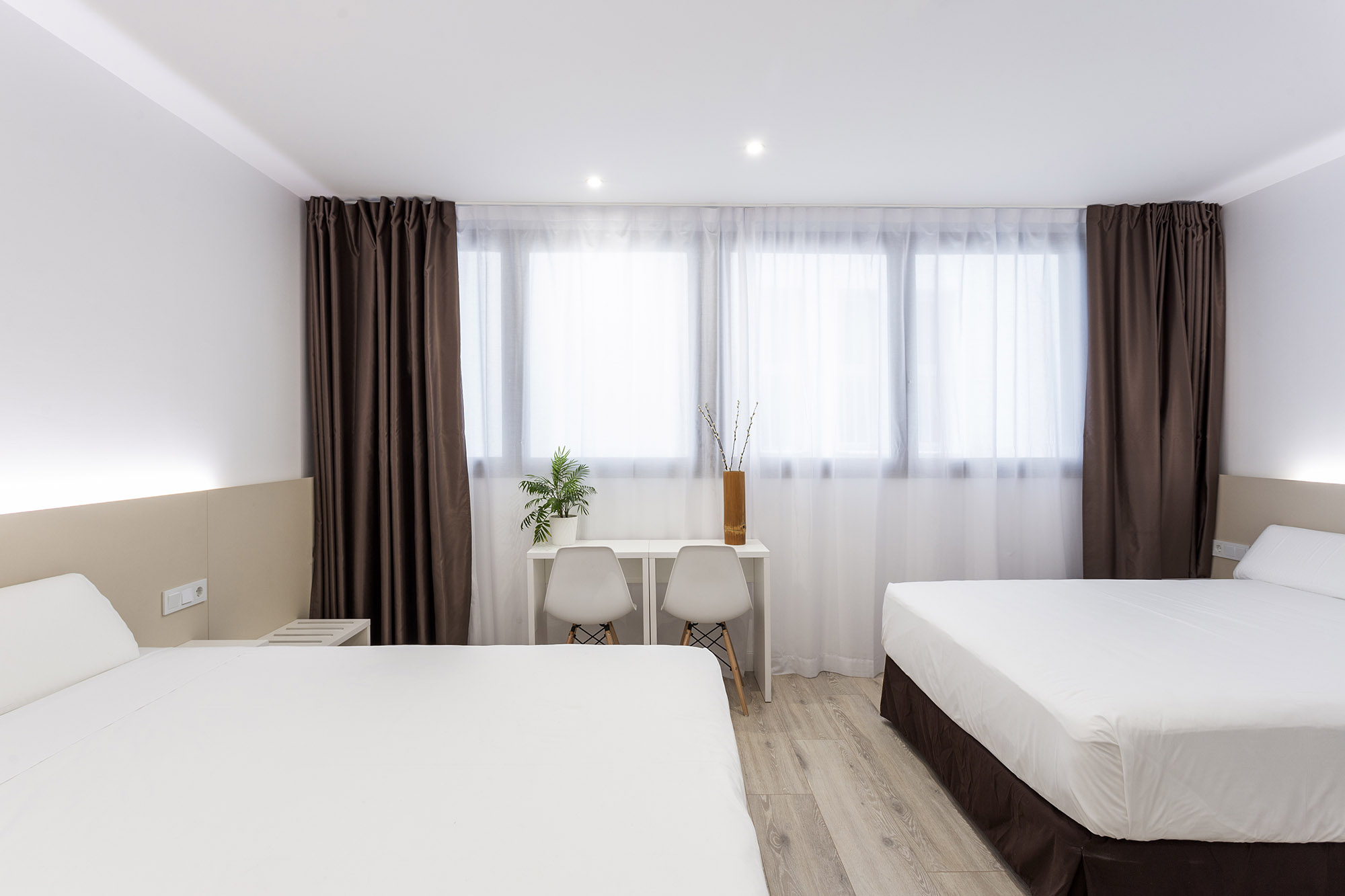 COMMON ZONES
• Customer use toilets are cleaned more frequently and have individual drying paper dispensers.
• Contactless opening bins.
• The dispensers of paper, gel and soap are disinfected periodically.
• We guarantee the replacement of consumables (soap, paper towels, etc.).
• Daily ventilation of the common areas of the hotel.
LIFTS
• The maximum capacity in elevators is limited to two people.
• The use of masks is mandatory if they are not members of the same family unit.
PROTECTIVE MEASURES FOR ALL THE BESTPRICE HOTELS TEAM
• All our staff know the action plan designed against COVID-19.
• Staff know to avoid physical contact greeting and respect safe distance.
• Staff will wear a mask at all times, including behind the protective screen.
• Staff are instructed to use hydroalcoholic gel after sneezing, blowing their nose, coughing, or touching potentially contaminated surfaces (money, documents, etc.).
• The reception staff apply hydroalcoholic gel to their hands upon arrival of clients to ensure safe interaction.
• Staff frequently disinfect objects for personal use (glasses, mobile phones, etc.) with hydroalcoholic gel.